Doing all of your daily activities can be quite a chore when you have to deal with chronic foot pain. One of the most common culprits for this is no other than plantar fasciitis, a foot condition that causes individuals to suffer from stabbing pain in the heel. Nerve pain in the legs and ankles can also become a problem with this condition.
Plantar fasciitis can develop over time. While it can take time to heal, especially with this condition causing tears, inflammation, and tears in the tissue, there are definitely ways you can manage this at home. Below are some ways you can help reduce this over time.
Tips on How to Ease Plantar Fasciitis Pain
There are different ways you can reduce foot pain associated with plantar fasciitis. Here are some at-home treatments and approaches you can take to give yourself that much-needed relief.
Take Time to Stretch and Massage Your Feet
One of the most helpful forms of exercise you can do when dealing with plantar fasciitis is to stretch and massage your feet. These help your foot from tightening up and make your leg and foot stronger at the same time.
Individuals who suffer from plantar fasciitis, especially in the mornings should start their day with a series of stretches to reduce and address their heel pain from the onset.
Wear the Right Kind of Shoes
Stylish shoes are all the rage these days, but these aren't exactly the most practical options for those who are dealing with this foot condition as these lacks the right kind of support. Because of this, having and wearing proper footwear is essential.
The most important thing when it comes to picking shoes is ensuring that you get shoes that have arch support. These should be equipped with extra cushioning as well as thicker soles.
While walking using flats might seem more appealing to you, a low or mid-heel would prevent you from applying more pressure than usual.
Use Supportive Shoe Inserts
While you're at it, you might want to explore getting custom foot supports or orthotics. These are designed to help evenly distribute the weight on your feet when you're walking. You can also get over-the-counter and readily made insoles from shoe stores near you.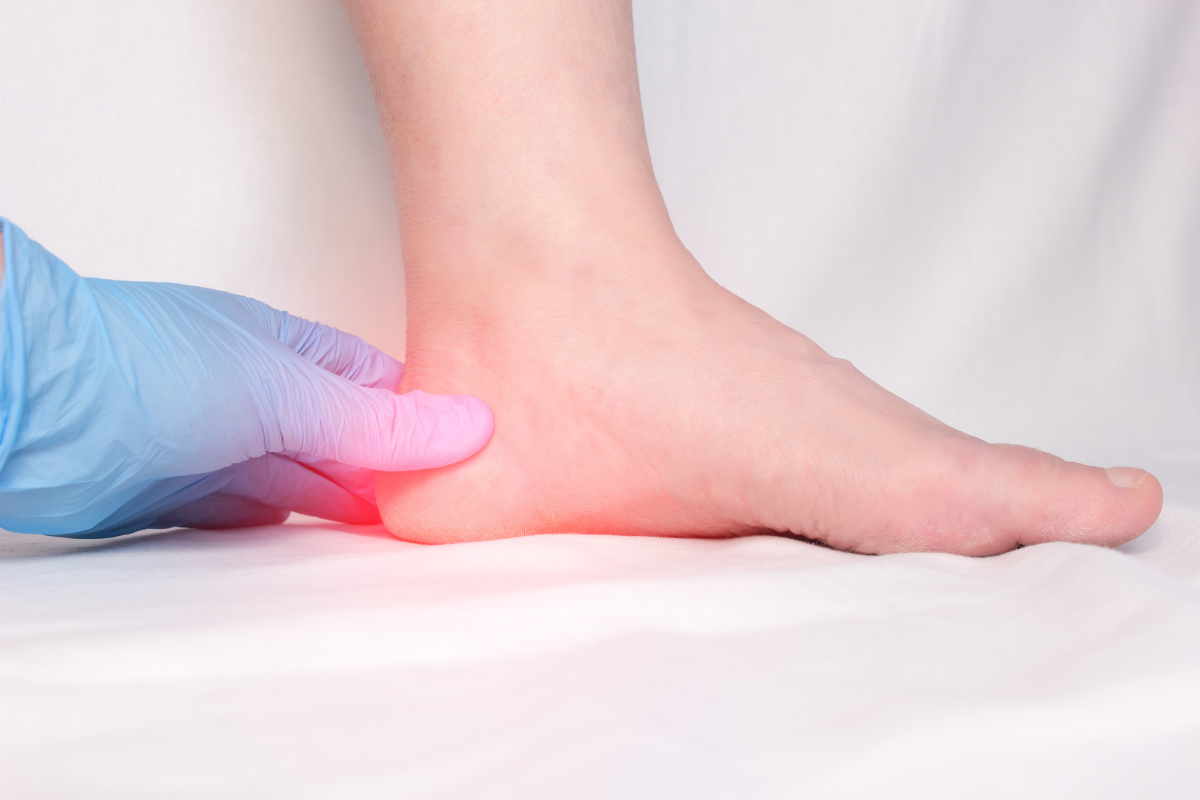 Home treatment can help you manage your symptoms. However, if the pain in your feet is still persistent, calling a foot and ankle doctor might be the next best thing. These professionals are equipped to propose additional treatment methods as well as fully examine your conditions.
Your doctor will be responsible for advising whether or not you need to wear a night splint, administer steroid injections to alleviate the pain or conduct minimally invasive bunion surgery when your bunions are causing your plantar fascia to become inflamed.
The Bottom Line
Plantar fasciitis can literally become a pain in your foot. If you are dealing with this condition, don't hesitate to reach out to a professional who can help ease your pain and knows how to properly address your needs.