Ankle Injuries Specialist
An ankle injury can take you off your feet for weeks at a time, and your ankle might not return to its original strength or range of motion. Dr. Christina Bui, and her team at Howard County Foot and Ankle in Columbia, Maryland, offer diagnostic imaging and treatment for common ankle injuries like strains, sprains, and fractures. Taking part in professional care for your ankle injury results in a treatment outcome with long-term positive effects. If you have an ankle injury that needs care, call Howard County Foot & Ankle for an appointment or book online today.
Ankle injuries often happen due to trips, falls, and twists that damage one or more of the ankle joint structures. Your ankles are hinge joints attaching your feet to your legs, which primarily move in just one direction. 
Ankle injuries are common in sports, but they can happen to people of all ages and fitness levels. The moment an ankle injury happens, you'll feel pain and probably have trouble standing up or walking. You might also see some swelling around the ankle, indicating your body's inflammatory response to an injury. 
What are my treatment options for ankle injuries?
The Howard County Foot & Ankle team treats ankle injuries after looking at them closely with an X-ray. Your X-ray images show just how severe your injury is and help guide your providers in making a plan to treat it. 
Your ankle injury treatment plan depends on its severity, but Howard County Foot & Ankle typically uses non-surgical approaches first. They recommend and provide some combination of these treatment methods:
Platelet-rich plasma (PRP) joint injections

Immobilization with a splint or cast

Physical therapy and home exercises

Oral or injectable anti-inflammatory medications

Shockwave therapy

Braces for support
For severe injuries that don't seem to improve with injections, immobilization, and physical therapy, surgical repairs can fix broken bones or torn tendon and ligament tears. 
Ankle injuries can catch you off-guard, whether you're an athlete or not. For expert fracture, sprain, or strain care, schedule a consultation at Howard County Foot & Ankle by phone or book online today.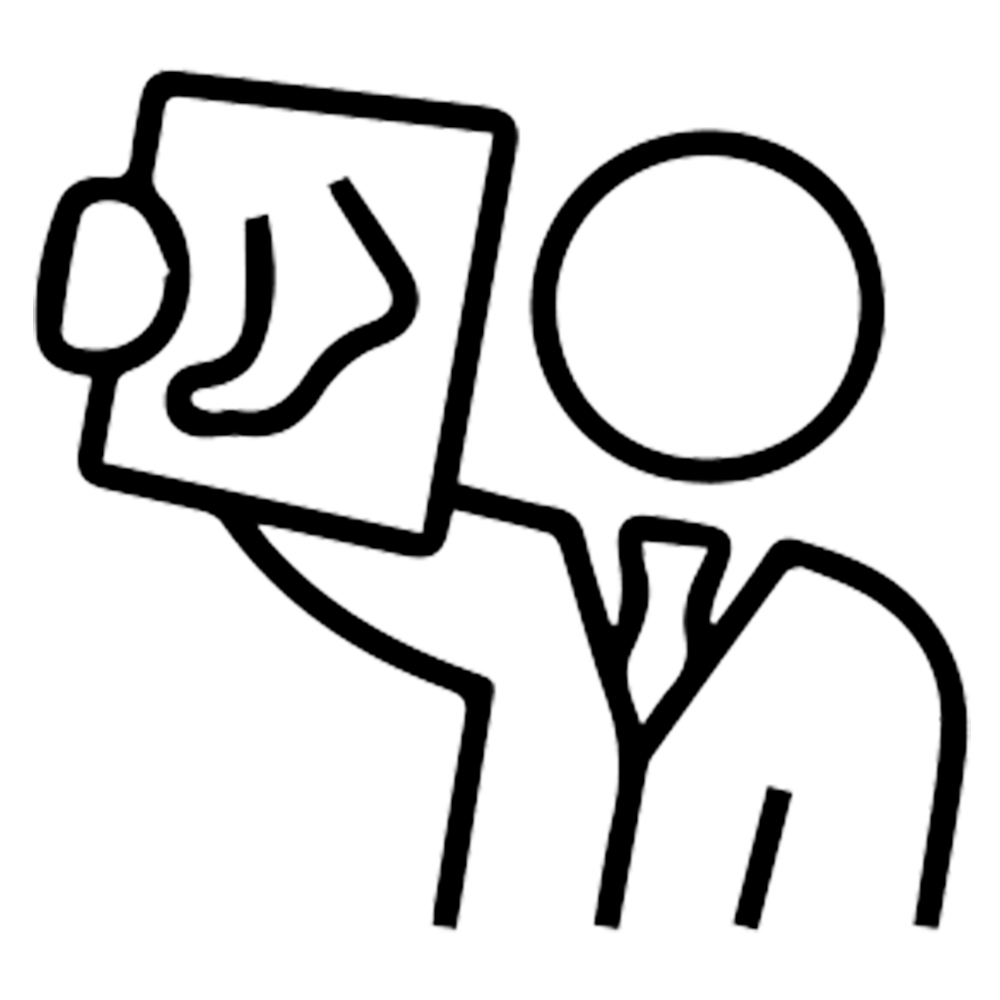 What are some of the most common ankle injuries?
The most common types of ankle injuries are sprains, strains, and fractures. They cause similar symptoms, so you need to confirm a diagnosis through imaging tests like X-rays with the team at Howard County Foot and Ankle. After performing a physical exam and asking about the details of your injury, they can identify and treat it. 
If an ankle injury results in severe pain, swelling, and an inability to bear weight on your ankle, it might be a:
Strain
A strain is a tear in a muscle or tendon. Tendons attach muscles to bones and help stabilize your joints, and strains can happen to them with either trauma or overuse. 
Sprain
Sprains are similar to strains, but they affect ligaments instead of tendons or the muscles attached to them. Ligaments connect two bones and are integral to joint movement. If you overstretch or tear a ligament, you have a sprain. 
Fracture
A fracture is a bone injury, but it can result in soft tissue injuries surrounding it too. When one of the bones in your ankle breaks one or more times, you need fracture care to repair it. Breaks in the bone due to overuse instead of trauma are called stress fractures.
If you're ready to put your feet in good hands, call Howard County Foot & Ankle, or request an appointment online today.