Ingrown Toenail Specialist
If you wear shoes that are too tight or narrow in the toe, you're at high risk of developing a painful ingrown toenail which could develop an infection. At Howard County Foot & Ankle in Columbia, Maryland, Dr. Christina Bui, and her team treat ingrown toenails and the complications that often result from them. Schedule your ingrown toenail evaluation by phone or book an appointment online at Howard County Foot & Ankle today.
What is an ingrown toenail?
An ingrown toenail is a toenail that digs into the skin alongside it. Ingrown toenails typically affect the big toe, but they can develop on the others, as well. 
Having an ingrown toenail is uncomfortable, especially when you place pressure on your foot while running or walking. Beyond general discomfort, your symptoms might include:
Redness around the nail

Swelling near the nail

Tenderness to touch

Signs of tissue infection, like oozing pus
If you experience symptoms like these, especially if they're getting worse, you should contact Howard County Foot & Ankle for an appointment. The team can trim the nail to correct the condition and treat the infection if you have one. If you don't treat an infected ingrown toenail, the infection can spread and affect the bone.
What causes ingrown toenails?
Lots of different behaviors, conditions, and occurrences can contribute to the formation of an ingrown toenail. Ill-fitting footwear is often a cause behind different foot conditions and pain, including ingrown toenails. You may be at risk of getting an ingrown toenail because of:
Pointed shoes

High-heeled shoes 

Toenail injuries

Cutting your toenails too short

Unusually curved toenails
You're at especially high risk for complications from an ingrown toenail if you have diabetes, which decreases the circulation in your foot and can reduce nerve activity. An ingrown toenail is usually a pretty mild issue, but with diabetes, it can quickly become severe.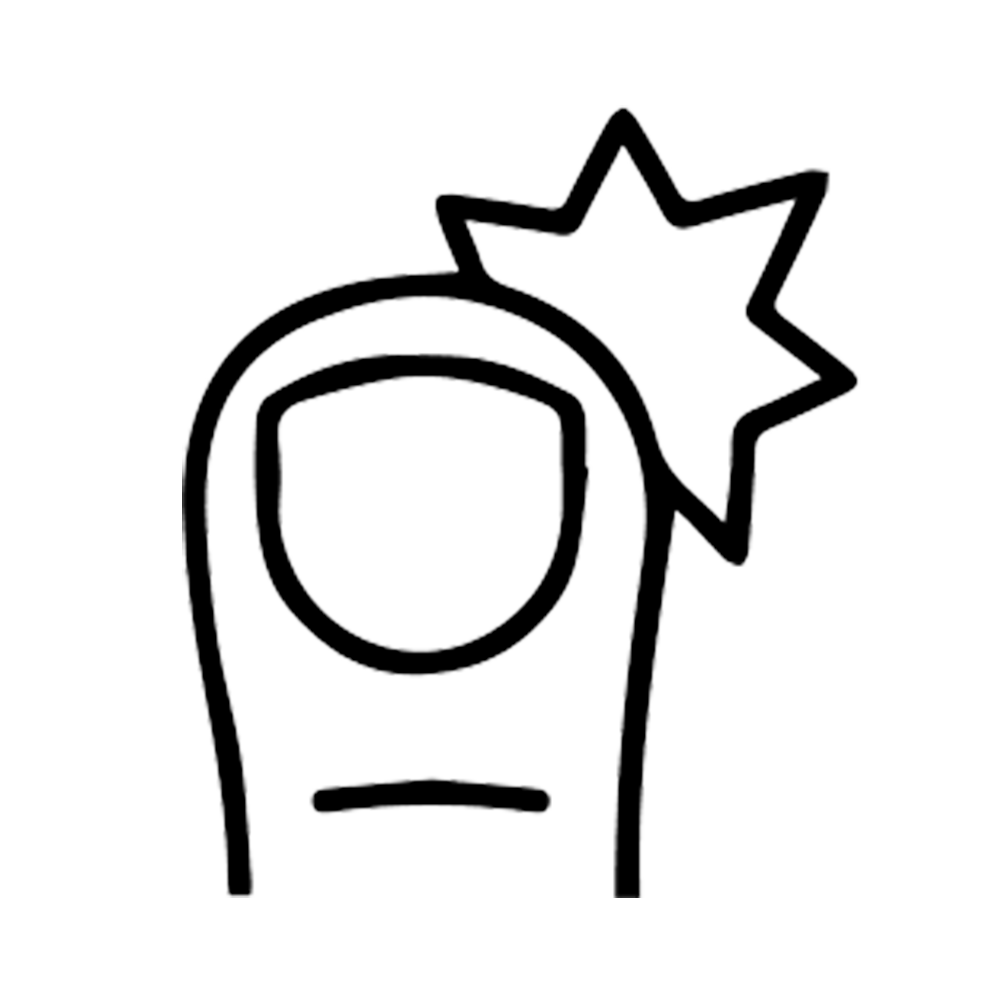 How are ingrown toenails treated?
The team at Howard County Foot & Ankle can treat ingrown toenails or direct you to effective ways of managing or preventing ingrown toenails at home. Your treatment plan for an ingrown toenail might include:
Non-surgical treatment
You should start non-surgical treatment for an ingrown toenail right away to prevent an infection. Soaking the foot in warm water 3-4 times a day and wearing shoes that give your toes plenty of room can stop the ingrown toenail and its symptoms from worsening, and over-the-counter medications can ease the pain. 
Surgical treatment
The team at Howard County Foot & Ankle team can treat your ingrown toenail and any infection affecting it. They can either lift the nail so it no longer digs into the skin next to it, or remove part or all of the nail. They may need to remove some of the nail bed, as well. 
If you need surgical treatment for your ingrown toenail, the team injects the toe with local anesthesia before performing the procedure. They may also give you oral or topical antibiotics to stop the spread or lower your risk of developing an infection. 
If you have an ingrown toenail that is painful, tender, and persistent, call Howard County Foot & Ankle for an appointment or book online today.
If you're ready to put your feet in good hands, call Howard County Foot & Ankle, or request an appointment online today.