Your feet share the responsibilities of bearing your weight when you stand or walk, and several complications can occur and cause pain. Podiatrist Dr. Christina Bui, and her team at Howard County Foot & Ankle in Columbia, Maryland, specializing in diagnosing the many causes behind foot pain and providing treatments for them. To find lasting relief for your foot pain, call Howard County Foot & Ankle for an appointment or book online today.
If you have discomfort or pain originating in one or both feet, it might be mild and temporary. For example, you might step on a rock and feel discomfort for the next few hours or so. Prolonged or severe foot pain, however, often comes from foot dysfunction and might need professional care. 
Many injuries can lead to pain in either or both of your feet. The team at Howard County Foot & Ankle considers the most likely of them based on the characteristics of your pain and its onset. 
You might experience foot pain because of an acute injury, long-term overuse, or an easily reversible behavior like wearing tight shoes. Some of the injuries and conditions that cause foot pain are:
Flat feet

Bunions

Gout arthritis

Acute fractures and stress fractures

Corns and calluses

Heel spurs

Plantar fasciitis

Ingrown toenail

Bursitis

Diabetic nerve damage

Tendon tears and tendinitis

Plantar warts
Plantar fasciitis, one of the most common forms of foot pain, might be the underlying cause for yours if the pain is on the bottom of your foot. Be sure to describe the pain and the specific part of your foot that it affects during your consultation at Howard County Foot & Ankle.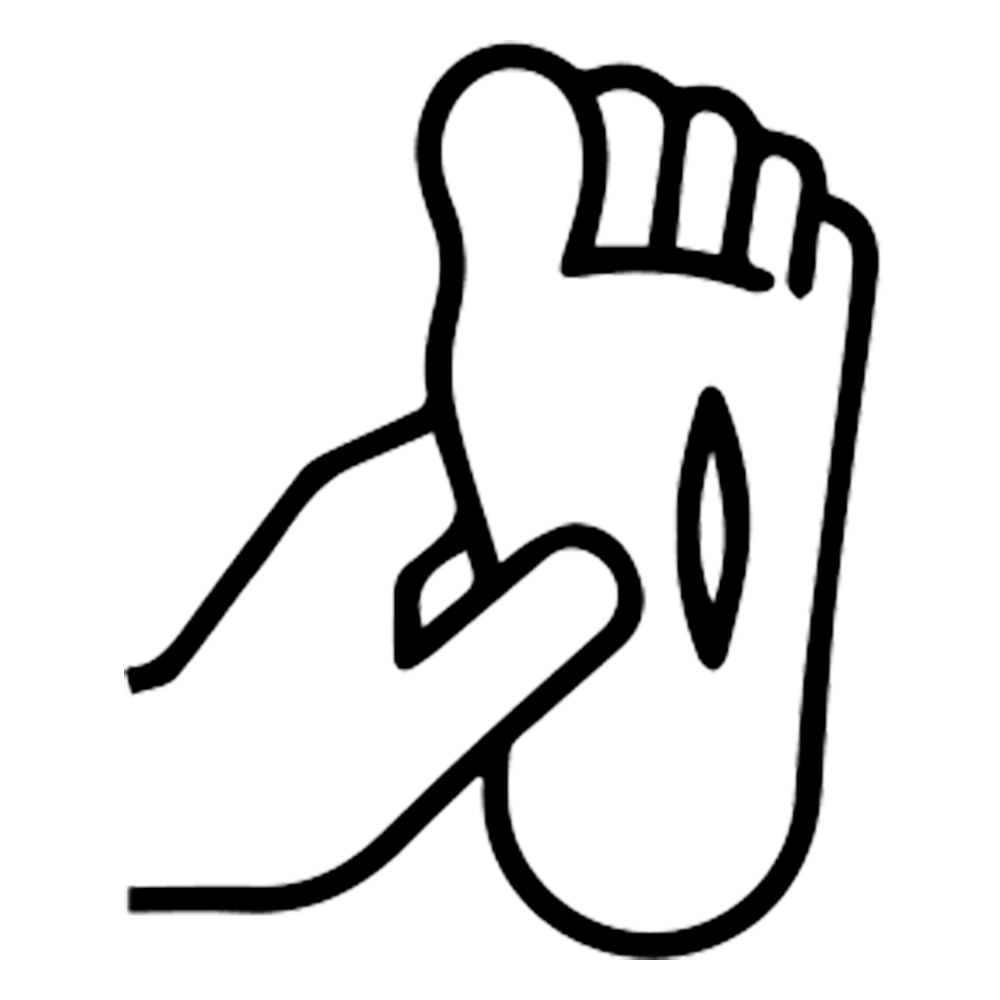 How can I manage or prevent foot pain at home?
Managing foot pain at home is possible if the pain is mild to moderate. Before coming to Howard County Foot & Ankle for a complete evaluation, you should consider using the rest, ice, compression, and elevation (RICE) method to relieve the pain. 
You should also evaluate your choices in footwear. If your shoes don't fit properly, or you frequently choose to wear shoes with pointed toes or high heels, you might select more supportive shoes to relieve the pain.
What are my treatment options for foot pain?
The Howard County Foot & Ankle team examines your foot pain and may take X-ray images to locate and assess the damage. Then, they recommend treatments prioritizing a non-surgical approach. Depending on the reason for your foot pain, they might recommend one or more of these treatment methods:
Custom orthotics

Bracing

Immobilization with casts or splints

Physical therapy and exercises

Anti-inflammatory oral medications or injections

Shockwave therapy
Surgery is often unnecessary, but the team at Howard County Foot & Ankle can make surgical repairs when necessary. They can also perform minor in-office surgeries to remove certain growths or lesions causing pain, like neuromas or plantar warts.
If you experience foot pain and can't find relief, schedule an appointment by phone or book online at Howard County Foot & Ankle today.
If you're ready to put your feet in good hands, call Howard County Foot & Ankle, or request an appointment online today.