To get an idea of the amount of pressure your heels are under, they each withstand around 60 tons of stress for every mile you walk; this is why heel pain is such a common issue. At Howard County Foot & Ankle in Columbia, Maryland, Dr. Christina Bui and her team offer heel pain treatments like heel pads and shockwave therapy to ease your symptoms. Book your appointment by phone or online at Howard County Foot & Ankle to alleviate your heel pain today.
Heel pain is a symptom that might lead you to visit a podiatrist. Located at the backs of your feet, your heels bear a lot of weight when you stand, walk, and exercise. You might experience pain on the soles of your feet at the heels or behind the heel. 
Locating and describing your heel pain can help the Howard County Foot & Ankle team make a diagnosis.
You can separate the possible causes of heel pain into two categories: Those that cause pain on the sole and those that cause pain behind the heel. 
The most common cause of pain on the bottom of the heel is plantar fasciitis, which is typically an overuse injury. It results in inflammation and affects the band of tissue across your sole.
Heel pain on the back of the heel most often comes from Achilles tendonitis, which affects the tendon extending from your calf muscles to your heel bone. Other possible causes of heel pain are:
Bursitis

Stone bruises

Heel spurs

Arthritis

Stress fractures

Sarcoidosis

Tarsal tunnel syndrome
If you come to Howard County Foot & Ankle for care, the team can use X-ray imaging to view, diagnose, and evaluate the extent of the damage.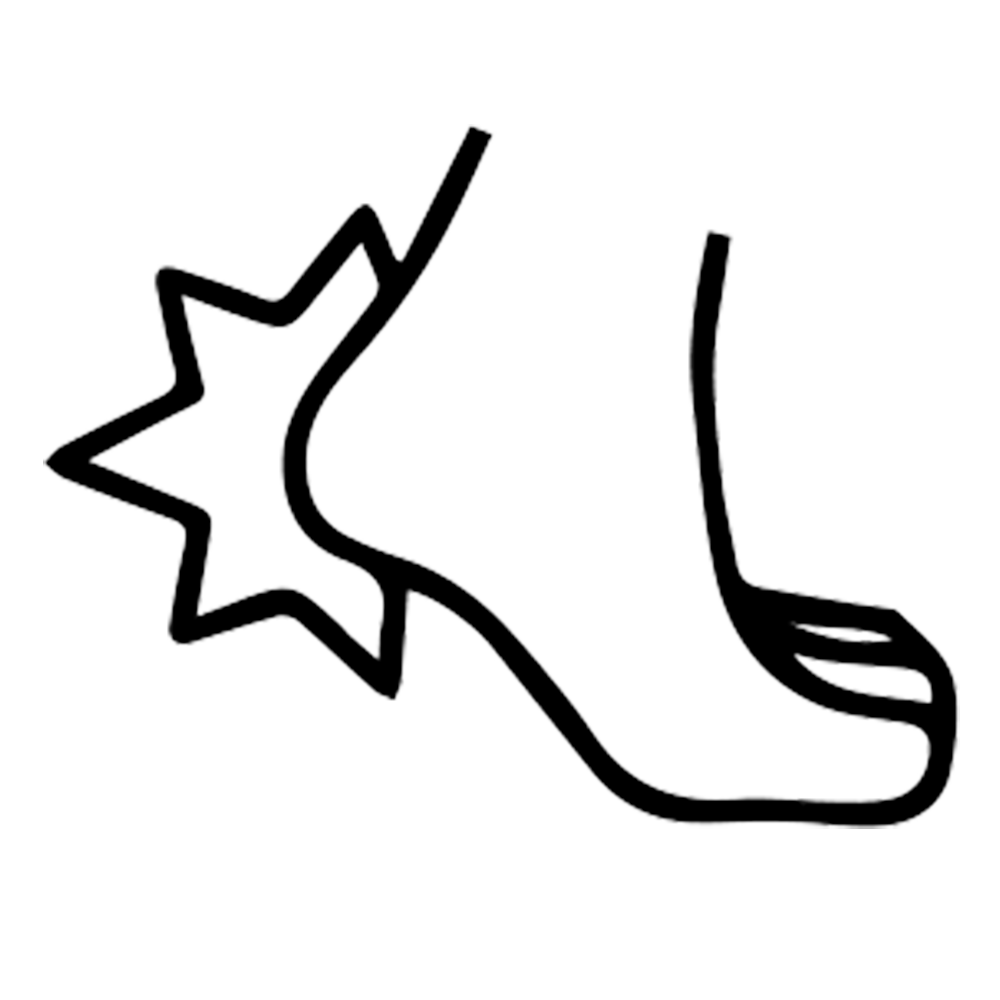 How can I manage or prevent heel pain at home?
Managing or preventing mild heel pain is as simple as taking these steps at home:
Resting your heel if it feels painful

Alternating heat and ice on your sore heel

Taking over-the-counter anti-inflammatory medications

Wearing shoes that fit properly
You might find some relief by resting your heel or otherwise caring for it at home. If home care doesn't relieve your pain, come to Howard County Foot & Ankle for a complete evaluation and professional treatment recommendations.
Which treatments can address heel pain?
Heel pain usually responds well to non-surgical treatments that aim to reduce inflammation or promote your natural healing process. However, surgery might be necessary if your case is severe. Your initial treatment plan might include:
Physical therapy and strengthening exercises

Oral or injectable anti-inflammatory medications

Platelet-rich plasma (PRP) regenerative injections

Shockwave therapy

Bracing or immobilization

Orthotic inserts or heel pads
With follow-up visits, the Howard County Foot & Ankle team can see how well your treatment plan works. They can also help you select footwear that is more conducive to healing and won't cause more damage to the tissues in your heel.
If you need help managing severe or long-lasting heel pain, schedule a consultation by phone or book a consultation online for heel pain management at Howard County Foot & Ankle today.
If you're ready to put your feet in good hands, call Howard County Foot & Ankle, or request an appointment online today.